Tequila Poker Video Poker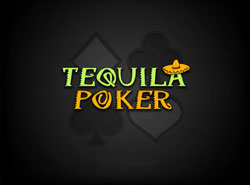 For those players looking for some variation Tequila Poker is the ideal option.
The game is different in as much as that you can choose, after being dealt the initial 4 cards, whether you would like to play a poker hand or blackjack.
It is a straightforward decision being guided by your initial hand and the pay table. Should you opt for Blackjack you must reach a total of at least 46 to win, remembering you will be dealt two more cards.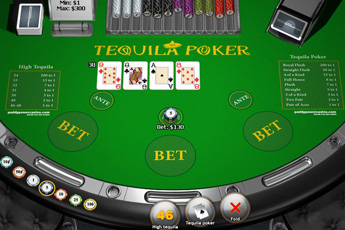 The same thinking applies to a decision to play a poker hand where the best five cards out of the six will count. To win you must get at least a pair of Aces or higher.
Betting starts at $0.50 going up to $100.00